It's still blueberry season here at the roost, which means it's time to get creative and discover new ways to eat those delicious berries! I've already posted quite a few
blueberry recipes
, but this one is something new.
I've always loved the combo of blueberry and lemon, so I hunted down a blueberry lemon bread recipe. It needed a little tweaking to come out to my liking, but the results were decadent. You might be thinking, "Ummm…Hattie, you posted a
blueberry bread recipe
last summer." And you would be right.
However, that particular bread has a wonderful muffin-like texture and is super yummy slathered in butter or cream cheese. It's a great breakfast bread.
This bread is like dessert. It has a denser texture and an amazing lemon glaze.
To make this yummy treat you will need:
- 1 cup sugar
- ½ cup butter slightly softened
- 2 eggs
- 1/3 cup milk
- 2 cups flour
- 1 and ½ teaspoons baking powder
- ¼ teaspoon salt
- 1 cup blueberries
- 2 teaspoons grated lemon peel
For glaze
- ¼ cup lemon juice
- 1/3 cup sugar
Cream sugar and butter and beat in eggs one at a time. Mix in milk. In a separate bowl, combine dry ingredients and stir into creamed mixture. Fold in blueberries and lemon peel. Pour batter into greased glass loaf pan. Bake in a preheated 350 degree oven for 50 to 60 minutes. When five minutes is left on the baking time, make lemon glaze by stirring lemon juice and sugar in a small sauce pan over medium heat until sugar dissolves. When loaf is done, use a skewer to poke holes throughout and slowly pour glaze over top. Let cool for ten minutes before removing from pan.
Yum!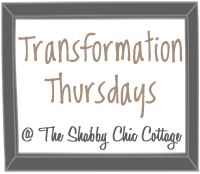 <3
Hattie