Yesterday, I took a little trip up the
road
driveway for some blueberry picking at my parents' house. This year they have a bumper crop of organic berries and don't want any to go to waste.
To keep out the critters, my dad and brother constructed this blueberry house from PVC pipes and netting.
The base is wooden edging
Zip ties hold the netting to the PVC frame. It seems to be working great, because the berries are plentiful and gorgeous.
Yum!
The ripe berries are blue (well, you knew that part already!), yield slightly to the touch, and fall easily from the stem.
If you have to tug to get the berry, it's not ready yet.
Now, what to do with all those berries? My mom suggested that I freeze some for the winter.
To freeze berries:
- Remove any stems or blemished berries
- Wash berries well
- Line cookie sheets with paper towels or clean dish towels
- Spread berries in a single layer on towels and allow to dry thoroughly
- Place berries in freezer bag and remove as much air as possible.
- Berries will freeze nicely and not clump together
Freezing is great, but the instant gratification of a warm, gooey, blueberry treat is also hard to pass up.
I recommend:
Blueberry Betty
Blueberry Bread
And Super Blueberry muffins.
I made these for the first time yesterday from a recipe my mom found in the local paper. They are a-mazing!
You Need:
- 1 and ½ cups flour
- ¾ cup sugar
- ½ teaspoon salt
- 2 teaspoons baking powder
- 1/3 cup vegetable oil
- 1 egg
- 1/3 cup milk
- I cup blueberries
Crumb topping:
- ½ cup sugar
- 1/3 cup flour
- ¼ cup butter
- 1 and ½ teaspoons cinnamon
For the muffins:
Preheat oven to 400 degrees. Line eight muffin cups with liners and fill any remaining cups half-full with water. In a large bowl, mix flour, sugar, salt, and baking powder. Place vegetable oil in a one cup measuring cup and add the egg and enough milk to fill the cup. Add to the dry ingredients and mix until just blended. Fold in blueberries. Fill each muffin cup to the top with batter and sprinkle with crumb topping.
Crumb toping:
Mix sugar, flour, butter and cinnamon with a fork or pastry blender until crumb topping forms. Makes enough topping for two batches of muffins.
Bake muffins for 20 to 25 minutes.
What's you favorite summer berry?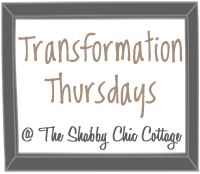 I'm linking this to
Gina's fun party
!
<3
Hattie