to overflowing.
It was time for some damage control! I decided that my inspiration photos deserved room to breathe and much prettier binders. I started by gathering all my clippings and arranging them in piles by category.
From left to right: The massive "other pile" that includes everything from craft ideas to paint colors; bedrooms; living rooms; exterior spaces; kitchens; storage; and bathrooms.
Next, I planned how to divide the piles between my three binders. Once that was decided, I used scrapbook paper and labels to make the binders all girly.
I ended up with a bed, bath, and storage binder.
A kitchen, living spaces, and exteriors binder.
And a binder simply labeled, "ideas and inspiration." This big 'ol binder ended up divided into 11 different sections: inspiration, room ideas, paint & color, art & photos, furniture, food & table, flowers, crafts, holidays, sewing, and resources.
Since I didn't have any dividers on hand, I made some with construction paper and extra scrapbook paper.
A little label making, some fancy scissor and glue action, and ta-da! Coordinating section dividers.
I also made matching spine labels, just cuz.
Now all my pretty pictures,
have a pretty place to live!
How do you organize your inspiration photos? Do tell!
I'm linking this to
Gina's party
. Be sure to check out all the awesome projects linked there!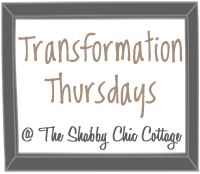 <3
Hattie