I am
easily bored
, I mean
ADD
, I mean
quickly distracted
, I mean highly creative. This results in the craving to change up what Pottery Barn calls the, "decorative accents" in my home - frequently. However, I am not one to go out and spend the kind of moola it takes to have new everything every five minutes. So, how do you change things up without spending a cent? I like to call it,
"move your crap around"
"restructuring."
This is roughly what my living room looked like yesterday:
Flowers and books on the coffee table.
DIY flying birds with nests on the bookcase.
Faux mantel with paint-by-numbers and glass jar of shells.
On hand, I also had some scrabble letters, votive candles on a window sill, and this tray I painted last summer.
A little switching around got me this new summer look:
The books and flowers moved to the bookcase.
I felt like they needed something to ground them, so I borrowed the candles from the window sill.
The birdies are all packed away for next spring.
---
For the coffee table, out came the blue tray.
I layered a painting stolen from the mantle with a book, scrabble letters, and shells - also stolen from the mantle.
I'm trying to send a subliminal message via scrabble letters.
If you have pets, small children, or a husband, I suggest covering the book with pretty paper and using double sided tape to stick the letters to the covered book.
---
Since I borrowed so much from the mantle, it needed a little filling out.
I grabbed the "S" that will one day hang on the gallery wall I'm planning for the stairs.
I think it fits in just fine with the nautical paint-by-numbers.
Voilà! New living room look – zero dollars spent!
Tell me I'm not the only one constantly moving things around! And…Don't forget to enter my
giveaway
!
<3
Hattie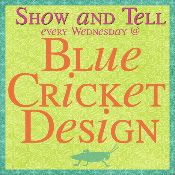 I'm joining the party at
Blue Cricket Design
, check out all the awesome posts linked up over there!