With Christmas Eve around the corner, I thought I'd share a few last minute gift ideas I've been whipping up the past few days.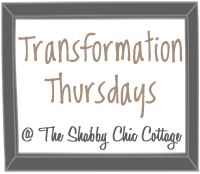 These also make lovely gifts for January birthdays, when the thought of darkening the door of a mall is still too fresh in your memory!
I'll admit that these are very Anthropologie inspired, but I have yet to meet a girl who is not in love with that store!
First off, the Unlock the Love Necklace:
This was super simple to make! All you need is a chain, several jump rings, a key (I used a vintage skate key) and some beads.
Place the key on a large jump ring. Use smaller jump rings to attach funky beads to the large jump ring. Thread the whole thing on a chain and you're done!
On to the Mixed Metal Initial Necklace:
For this one you will need a chain with large links, jump rings, a decorative jump ring (mine is actually intended to be a jewelry closure) beads, a small ribbon, and a bit of leather.
Start by cutting an initial from the leather. I used a square from a very ugly purse I found at Goodwill. Since my leather was white, I used a green/gold pen to color it in. I went over the ink with clear nail polish to make it water proof-ish. Poke a hole in the top of the letter with a pin and thread on a jump ring. Now, take your decorative jump ring and attach a few pretty beads with smaller jump rings. Most of my beads were from vintage necklaces so they already had little wire loops attached. You can also make loops by threading your bead onto a jewelry stick pin and twisting the ends with needle nose pliers. Hook everything to the chain with more jump rings and add a little bow for fun!
Finally, the Spring is A-Coming Pin:
You will need one medium circle and 12 smaller circles of felt for the flower, scraps of felt for the leaves, a safety pin, and a needle and thread.
Your medium circle is the base for your flower. Take eight of your smaller circles, fold into quarters, and stich to the base circle with the pointing ends facing towards to center of the circle and the ruffled ends meeting the edge of the circle. Take three more of the small circles, fold into quarters, and stich in the center of the circle to fill everything out. Cut two leaves from a scrap of felt and sew to the back of the circle. Take your last small circle and stich to the back of the felt flower to cover all your crazy stitches.
Now, blanket stitch a safety pin to the back of the flower.
I hope these ideas inspire you! They were all, "create while watching a Christmas movie and drinking hot chocolate" kind of projects! If you have a great last minute gift idea, please leave the link in the comments!
<3
Hattie